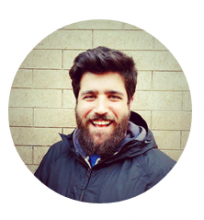 Co-founder of 47 Degrees, an agency dedicated to software development focused in the reactive sourcing and mobile applications. 47 Degrees has two offices, one placed in Seattle and another one in Cadiz and has been working with international customers like Paramount, Aritronix , BBVA o Angie's List and has been developing application that have been generating more than 9 millions of downloads.
I have been developing all my life but the corporate bonds maked me change into Desde siempre he sido desarrollador de software pero las obligaciones empresariales me hicieron pivotar a sales and strategy.
In 47 Degrees, my work is to conceptualize ideas to concepts and raise digital experience ( UX ) user interfaces I am fascinated with the collaboration and business training. Material Fest organizer , Google Developers Groups Cadiz, Cadiz Betabeers and Gin & UX from which I try to build a compact reference software developer community in the province.